Blog
Kitchen range features, industry articles and C & C Kitchens' latest news.
Extension? – Start Your Kitchen Design Early
Published 12/04/2013


my builder needs the kitchen plan!
The majority of kitchens we design now tend to be for properties that are undergoing some form of building work, typically an extension. The depressed property market, moving costs, un-portable mortgages and uncertainty has led to a shift in people's thinking when it comes to achieving an ideal living space.
Home interest programmes are now focusing on the increasing trend towards homeowners extending their properties rather than moving. Sarah Beaney is no longer on the Property Ladder, she is trying to double her house for half the money! The huge majority of these extensions incorporate an extension to the kitchen (great news for companies like ours).

Homeowners are deliberating with their architects, they are carefully selecting their builder. They dream of their lovely new kitchen while the bricks go up. They dream of their beautiful new space where they will cook all the recipes Jamie Oliver has to offer while the rest of their family looks on in adoration. The peace of this dream is shattered when the builder asks them for the kitchen layout.

This is the point when panic sets in. It's not the builder's fault, his electrician needs to set out the wires that will power that beautiful new kitchen that those dreams were made of. Failing to prepare is preparing to fail and if you don't have the kitchen properly designed by the time your builder asks for that plan, that is exactly what has happened. The kitchen will still be installed, it will still be a nice addition to the house, but it will not be all it could have been.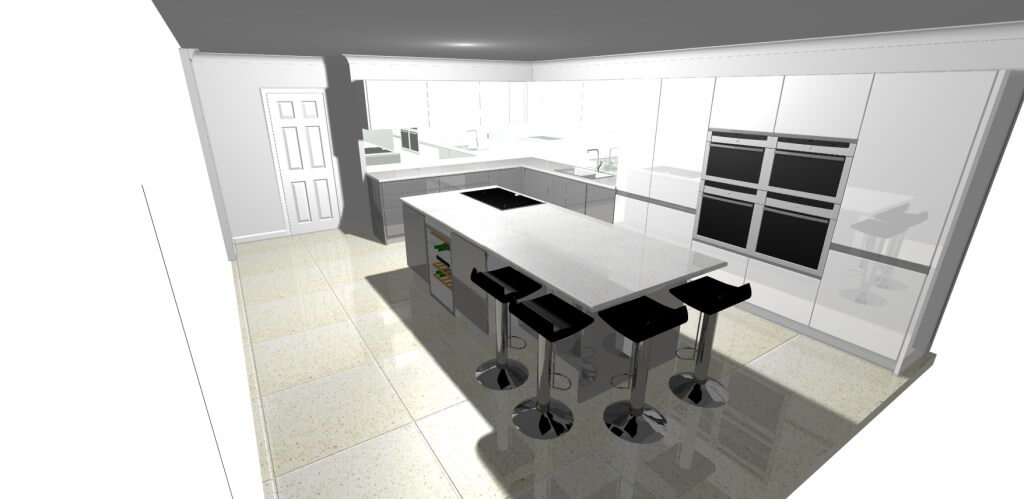 When should you start thinking about the kitchen design?
The best advice we can offer to homeowners who have had consent to extend and the kitchen is the room to be extended is START EARLY! Even if you haven't had planning consent, there is no harm in exploring the options available to you in order to make the best choices for your new kitchen. Most good kitchen showrooms will design the kitchen from architects plans as long as they are properly scaled or dimensioned. From these initial kitchen designs, your own ideas about the space can form clearly.

At C & C Kitchens we design and install English as well as German kitchen ranges. In the case of German kitchens like Nolte kitchens, which have dramatically increased in popularity over the course of the past ten years, the lead time from our kitchen showroom's sign-off of the plan to the kitchens' delivery is typically 5-6 weeks. Before placing this order, we would expect to have created the kitchen in collaboration with the client over a 2-4 week period. So if a builder comes to a homeowner who wants a stunning new German kitchen in their extension and asks for the kitchen plan and that homeowner doesn't have it, panic sets in which leads to a rushed design.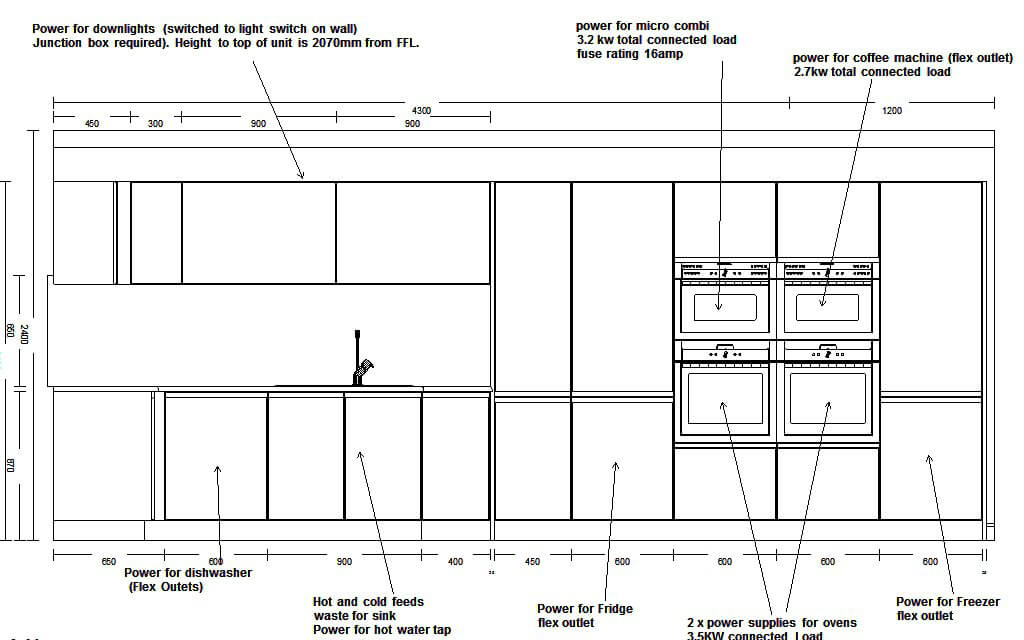 Give the Builder as much information as you can
If a potential client comes to our showroom with some architectural plans for their extension, we endeavour to lead them through the questions they will need to ask of themselves, the decisions they must make in order to create what they dreamed the kitchen would be. Whether that client chooses a Handleless Nolte kitchen or a traditional painted shaker kitchen, our computer designs will help them see the new space in their own mind and get all those decisions made in good time.

Your builder will thank you for it. As well as check measuring when the walls of the extension are built, naturally, we provide detailed elevations of the new kitchen which the builder can use as a blueprint. This way, when our installers arrive, no stone has been left unturned. The builder is happy as he knows exactly what he has to do and does not need to keep asking where things are going. You are happy as the builder is not asking you where everything is going and you can relax, and dream of those Jamie Oliver recipes.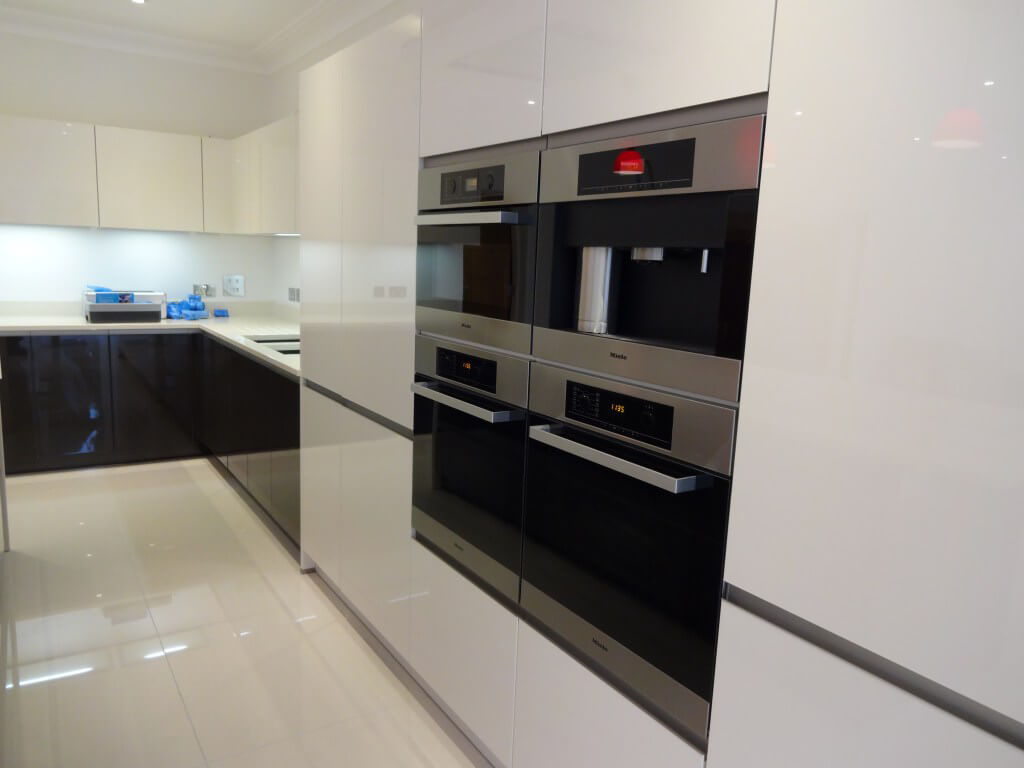 Initially overwhelmed by the options, we decided on C & C Kitchens mainly because of the chief designer Victoria who exuded competence, we were not disappointed. We would recommend C & C Kitchens wholeheartedly.
Mrs Gollop, Hertford
Completely seamless from start to finish ! Couldn't beat them ! A great job well done.
Mrs Woolard, Cheshunt
Fantastic design, competitive pricing. This is my second kitchen I bought from C&C and I'll definitely be back should I need another.
Mrs Brandon, St Albans
C & C Kitchens
24, The Fairways New River Trading Estate
Cheshunt
Hertfordshire
EN8 0NL