Looking for new appliances can be a daunting experience, especially if you are plannning a new kitchen at the same time. That's why Neff have selected whom they feel are some of their very best dealers to be there to guide you in your choice of appliance.
They are confident that visiting a Neff MasterPartner® will provide you with the best opportunity to see and touch Neff appliances, talk to people that understand your requirements and who know exactly what is right for you, so that you'll be delighted with your choice.
What can I expect by Visiting a MasterPartner®?
A Great Showroom
Neff MasterPartners® have showrooms of the highest quality, designed to inspire you to choose the kitchen and appliances of your dreams.
They have an extensive range of Neff appliances on display from ovens to hobs, extractor hoods and compact appliances. They will feature different combinations, so that you can decide what looks best and what's right for you!
Every Neff MasterPartners® has a top of the range Neff single or double oven available to demonstrate its features and functions. There's no justice in having appliances where you cannot experience just how easy they are to use or see the controls fully operational. You'll be able to see the unique oven features such as the Revolution handle, CeramiClean liners, Neff light and the FlexiRail system.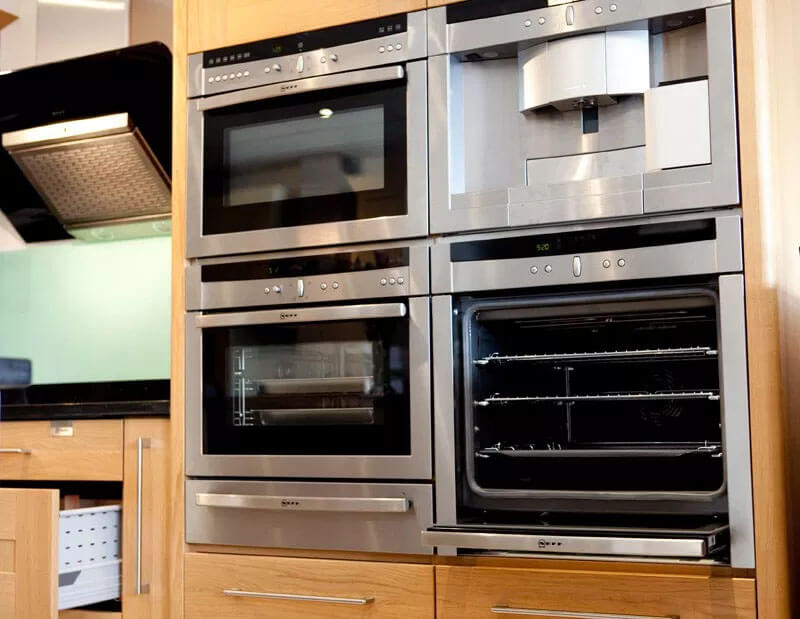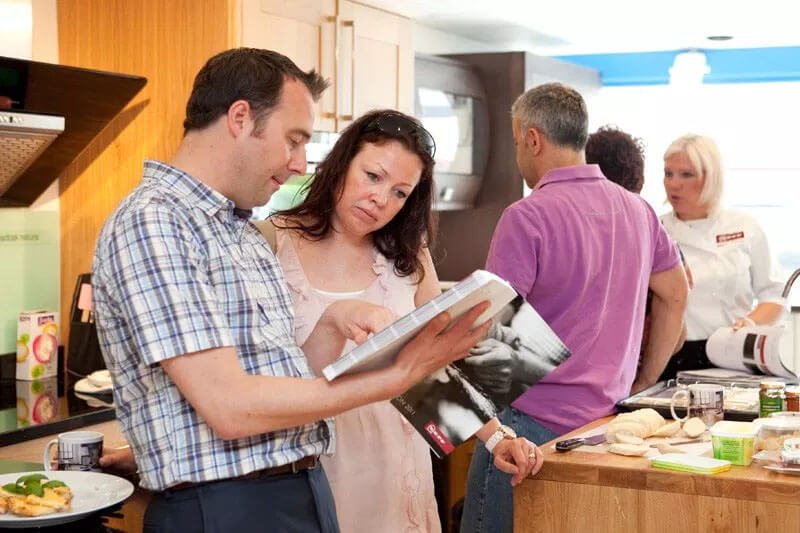 Expert knowledge on Hand
Neff MasterPartners® have dedicated staff who are experts in kitchen design and installation, however they are also experts in Neff appliances, with experience gained over many years of working with Neff.
We ensure that all staff involved with appliances come to training sessions at Neff's Head Office and are constantly kept up to date with new products and as much information as possible.
You can be confident that we will be able to talk you through the benefits of Neff ovens and their extensive range of built-in appliances.
Neff Demonstrations
Neff 5 star MasterPartners® have fully working appliances, allowing us to hold regular events in the showroom.
Expert home economists are on hand to show you, not just how the appliances work, but how easy they are to use and show you (and allow you to taste!) the results you can achieve. They'll cook tried and tested recipes from the Neff cook book "The Recipe Collection", which have been designed to show the fantastic results you can achieve.
It's the perfect opportunity for you to talk to a Neff expert, face to face!
See CircoTherm in Action
By visiting a Neff MasterPartner® you will be able to see CircoTherm, the unique system of forced air cooking, in action.
Showroom staff will be able to demonstrate how the CircoTherm fan works allowing multi level cooking at lower temperatures, with litle or no pre-heating and no intermingling of smells.