A second generation family company, C & C Kitchens has been designing and installing quality kitchens for almost 20 years. Whether it be for architects, interior designers, developers or private clients, our attention to detail will make the whole process of creating your new kitchen enjoyable and stress free.
Experienced knowledgeable staff will guide you through the myriad of choices available from our selection of beautiful kitchens. We offer quality German and English products at sensible prices, bought direct to you from the best manufacturers in Europe. Take a look through our ranges and find something to inspire you!
C & C Kitchens' goal is to provide our customers with superior designs to maximise the kitchen space. Our aim is to design, deliver and install a first-class product and experience.
To read one of the many magazine articles that feature our works or find out more about the design service we offer, browse through the sections on this page. For our own case studies , just click on our portfolio link at the top of the page.

We hope to see you in our showroom soon.
HOW WE WORK
Each kitchen is different, but the process to take a project from start to completion should follow the same steps.

Initial Enquiry
▲
Our service starts with our first contact with you, the customer. You may have popped into the showroom in Cheshunt, visited our website or given us a call.
Design Brief
▼
We will ask a series of questions designed to bring out what you truly want from your new kitchen. These questions will develop the design brief, the starting point for any kitchen or bedroom design.
Initial Measurements
▼
Whether remodelling the existing space or extending your home, in order to plan your new kitchen with our CAD systems, we need approximate measurements to begin. A pdf copy of your architects plans, or rough measurements are all we need to start planning.
CAD Drawings
▼
We combine your design brief with our knowledge and experience to create realistic images of what your kitchen or bedroom would look like.
Detailed Quote
▼
We produce a detailed quotation where every element is priced separately to give complete transparency and ensure no hidden costs. This ensures you receive a true representation of what your project will cost in order to make an informed decision.
Design Consultation
▼
We arrange an appointment for you to go through your design and quotation with your designer. This ensures you completely understand how we have interpreted your kitchen or bedroom design brief.
Initial Deposit
▼
To accept the preliminary proposal and proceed to the next stage, we ask for a 10% deposit. This is non-refundable and is your commitment to purchase your kitchen or bedroom. Please find our Terms and Conditions
Here
Site Survey
▼
We would arrange to visit site to survey the space and take accurate physical measurements. This is essential to the process, especially if initial dimensions were scaled from architectural plans.
Final Plan and Detailed Elevations
▼
The final layouts and elevations are produced – the blue print for your new kitchen or bedroom. If any changes are required, we will advise you and adapt the design accordingly.
Production Deposit
▼
Every item in your new kitchen or bedroom has been checked and signed off. At this point, we request a further 20% payment (bringing the total deposit to 30%). This payment would send your kitchen or bedroom into production to arrive on the required date. Our dedicated project management software ensures all checks/processes are carried out for each project.
Delivery
▼
Your kitchen or bedroom is delivered on the required date (prior to installation). All kitchen deliveries are carried out by a 2 or 3-man team into your home. We request the balance of your order 2 weeks prior to delivery.
Installation
▼
Our kitchen/ bedroom installers will carry out installation of your new kitchen or bedroom. Depending on the materials being used on your project, this process could take 1-2 weeks. Upon completion, we ask you to sign off the project and you would be free to enjoy your new kitchen or bedroom.
Contact C&C Kitchens today
Throughout our time in the industry, we have had the opportunity to share our expertise in some of the most recognised kitchen magazines available.

We aim to give back to our local community and this year sponsor the following good causes:
C & C Kitchens sponsor the red pandas at paradise wildlife park. Discover the red panda, far smaller creature than its famous black-and-white cousin. Find out how demand for wood is threatening this forest-dweller with extinction.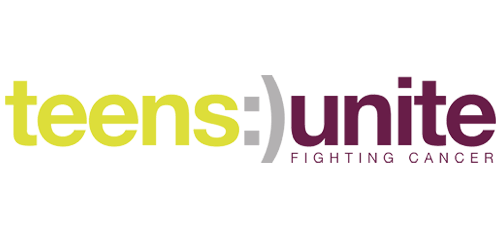 Teens Unite were the obvious charity to support this year, as they are based local to our Showroom in Cheshunt and they are such a worthwhile cause. Over the year, we are going to donate £150 from every retail kitchen we sell to Teens Unite. This money will go towards helping Teens Unite to support young teens who have had a cancer diagnosis, through treatment, recovery and into remission. We are also looking forward to hosting 'teen days' where young people who are supported by Teens Unite will be able to come and use our fully working display kitchens to learn cookery skills and regain their independence following their cancer diagnosis.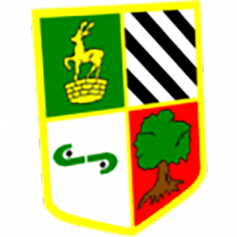 We support Datchworth Rugby Club U14 team as part of our local campaign to support youth team sport.