Blog
Kitchen range features, industry articles and C & C Kitchens' latest news.
Who Are Nolte Kitchens?
Published 04/04/2013
Nolte Kitchens – The Facts
Nolte Kitchens are the second largest manufacturer of kitchens in Germany. They are based in Lohne, Germany's 'Kitchen Mecca' and together with their facility in Melle, produce 750 kitchens a day. Each of these kitchens is produced specifically for one customer in one of the 50 countries that Nolte export to. To maintain this output, Nolte employ 1,100 staff at their two factories. This is a vast difference to when they first began way back in 1958 with just 60 staff.

Within their showroom at Lohne, Nolte display fifty full kitchen sets of their latest design. These fifty kitchens are removed and replaced with their latest kitchens every year in time for their HaussMesse or'kitchen fair' in September.
Nolte are a very eco-friendly company. They were one of the first kitchen manufacturers to gain both the PEFC and FSC forestry commissions accreditations for only manufacturing wood products from sustainable sources and in January 2012 changed their factories to eco power, they are powered by hydropower from the River Rhine.

Nolte Kitchens – The Designs
With over 105 kitchen door frontals, Nolte have a vast selection with which your perfect kitchen can be designed. Believing in design purity led them to change their whole production line in for their fiftieth aniversary to Matrix 150. All of Nolte's Kitchen furniture is now produced on their own system of 150mm increments. This leads to perfect lines throughout the kitchen. Nolte believed in this system so much that in order to switch to the new system, fifty large machines had to be dissassembled, moved and reassambled at another location. This was a huge investment,but one that has led to more beautiful kitchen designs with the possibilities the Matrix 150 system open up.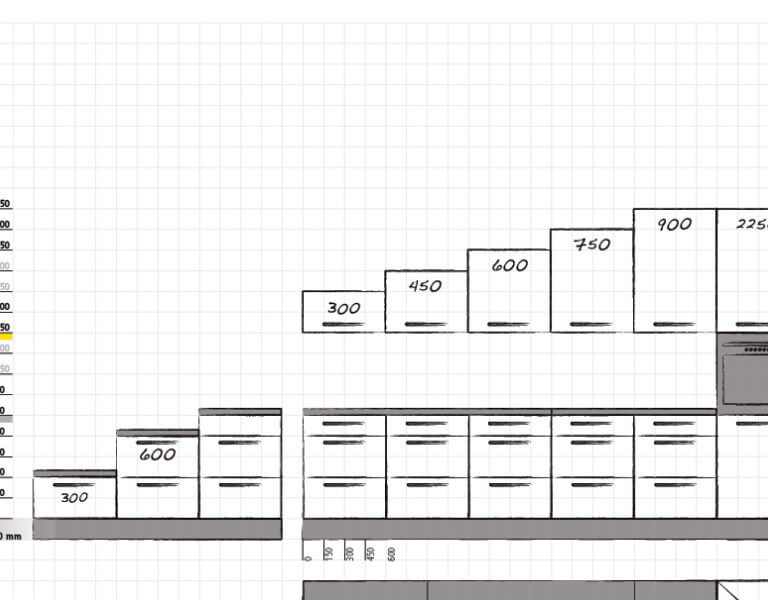 Nolte's Handleless system – Matrix Line 150, also follows these design principles which means that most of their kitchens can be made handleless should you require.

Nolte Kitchens – The range
As you would expect from a premium German manufacturer, Nolte have many exciting door ranges to choose from. Within our kitchen ranges page you will find many of the ranges available. Those searching for a gloss kitchen have the choice of Nova Brilliant or Lux which are group 3 priced doors. Lux is new to the range but is rapidly becoming the favorite gloss kitchen range Nolte has to offer. Available in white, magnolia, sahara, lava, quartz grey, viola, lemon and orange. The whole Lux range is fresh and vibrant and a great addition to the range. The door is a high gloss laquered effect which is great value for a group 3 door.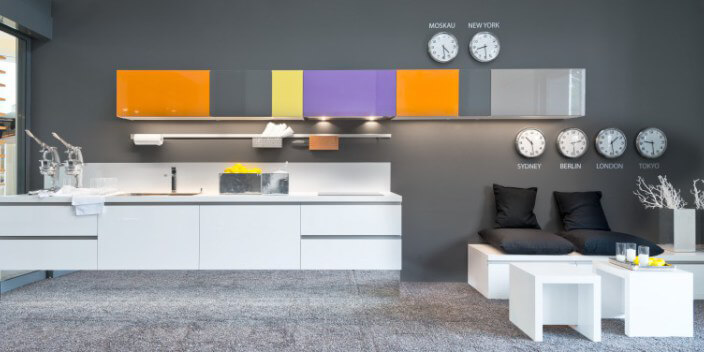 Those looking for a woodgrain finish have a plethora of choice within Nolte's Manhattan range. This range is group 1 and offers woodgrain finishes in oak polar silver, savannah acacia, provence elm, chalet oak, oak smoky silver, noce amador, boston cherry, african wenge and italian walnut. The majority of these kitchen doors come on a matching carcase which is virtually unheard of for a German kitchen manufacturer. Within the Manhattan range is also two painted wood effect doors – wood pore magnolia and wood pore lava – which are stunning when combined together and unbelievable value at group 1.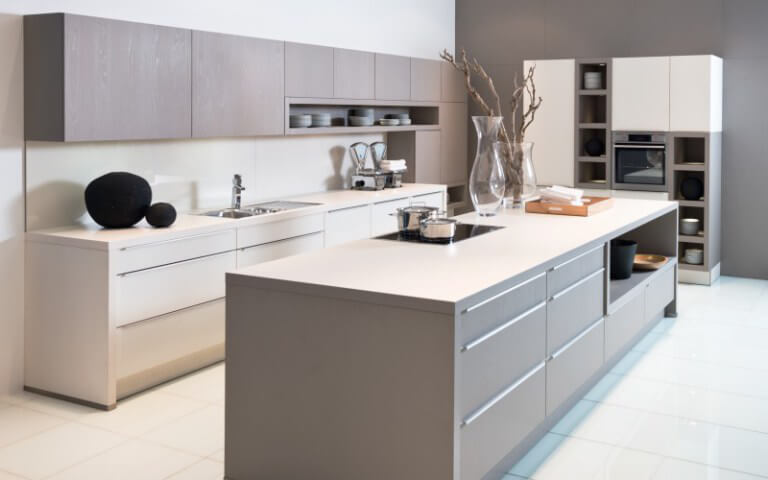 This is just a fraction of the kitchen ranges which Nolte have in their collection. In upcoming posts we will feature more of the range in detail, or you can browse through our range of kitchen images for something to inspire you.


Nolte kitchens – Behind the doors
The high level of engineering that goes into each and every Nolte kitchen is astounding. Nolte use only the very best components. From the integrated soft close hinges to the colour co-ordinating carcases with integrated neopreen dust seal as standard, Nolte kitchens are continually trying to raise the bar in terms of quality. Internal mechanisms such as larder pull-outs and Le Mans magic corner mechanisms can be selected as well as many space saving devices such as plinth drawers, deep drawers underneath ovens and gullwing drawers which expand when opened all offer the user extra storage which most kitchen purchasers require. When selecting your kitchen, you can also specify 710mm deep units which will give you 33 percent more storage in your kitchen!

Nolte only use high specification throughout their components. There are three specifications of drawer box -Standard, Chromeline and Glassline – each of these systems are soft close as standard and can hold up to 80kg within the wide deep pan drawers. Excellent storage capacity meaning virtually anything can be stored within them safely.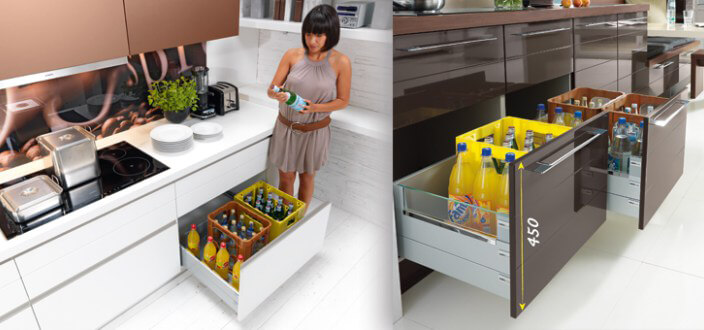 We hope we have given you a better understanding of who Nolte kitchens are and the quality they provide. If you would like a quotation for a Nolte kitchen or even just their latest brochure please let us know by clicking here to contact us. Alternatively you can come and view the many displays we have at our kitchen showrooms in Enfield, North London.
Initially overwhelmed by the options, we decided on C & C Kitchens mainly because of the chief designer Victoria who exuded competence, we were not disappointed. We would recommend C & C Kitchens wholeheartedly.
Mrs Gollop, Hertford
Completely seamless from start to finish ! Couldn't beat them ! A great job well done.
Mrs Woolard, Cheshunt
Fantastic design, competitive pricing. This is my second kitchen I bought from C&C and I'll definitely be back should I need another.
Mrs Brandon, St Albans
C & C Kitchens
24, The Fairways New River Trading Estate
Cheshunt
Hertfordshire
EN8 0NL