Blog
Kitchen range features, industry articles and C & C Kitchens' latest news.
How to Design a Kitchen
Published 20/11/2023
Welcome to our cosy corner where we chat about the heart of the home – the kitchen! Whether you're a culinary whiz or a microwave maestro, having a kitchen that's both functional and inviting is crucial. Today, we're slicing through the noise to answer your top five burning questions about kitchen design. So, grab a cup of coffee, and let's dive in!

Designing a kitchen is like going on a journey that keeps changing as our ways of using kitchens change. Nowadays, kitchens are not just used by one person for cooking. They are spaces for the whole family to cook, hang out, eat, work, and even relax. So, you need to plan your kitchen very carefully from the start. And who better to help with this than kitchen designers? We are sharing our tips and tricks with you to make this process easier. We're going to go through this process step by step. This way, you can bring all your creative kitchen ideas together with the practical stuff, creating a kitchen that's just right. And you'll be doing this using inspiration from some of the best kitchen designers in Hertfordshire.

Designing a kitchen often requires the skill of seasoned professionals. However, it's crucial that you, as the user, play an active role. This is because your usage patterns will significantly influence the kitchen design decisions. Our step-by-step guide is designed to help you learn how to design a kitchen just like a pro. But, always remember to consider whether each step aligns with your specific desires for the final layout and functionality. This way, you can harmoniously blend your final plans with all the kitchen images and styling ideas you've collected, resulting in the perfect space tailored to your needs.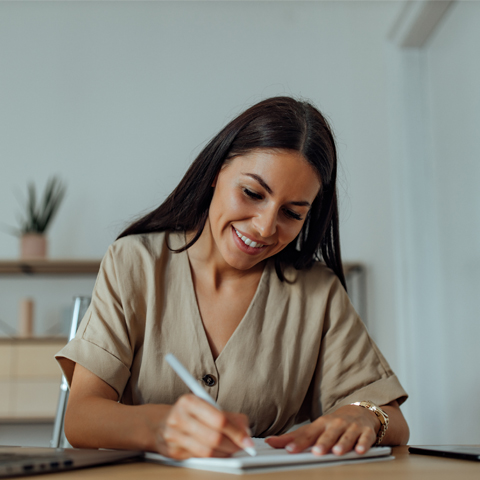 Make a List
Evaluating what your current kitchen offers compared to what you desire in your new kitchen design is crucial. It's often recommended to do this assessment yourself before consulting a kitchen planner or designer. Reflect on the aspects of your kitchen that work well and those that require improvement. This process also encourages creativity, prompting you to see if anything can be repurposed or recycled in your new design.

This stage is all about letting your imagination soar. What design style have you always wanted to try? Which appliances or fancy gadgets have you been eyeing? Jot down all the elements you've ever desired. Also, consider the flaws in your current kitchen setup that you'd like to address. Feel free to include abstract concepts in this list. These might be ideas like combining different materials for your cabinetry or experimenting with diverse countertop finishes. Your designer can assist in turning these imaginative ideas into reality.
Set Your Budget
You've dedicated countless hours to curating your perfect kitchen on Pinterest, scrolling through stunning
#kitchengoals
on social media, and flipping through design magazines. You're now ready to take the leap and build your
dream kitchen
. But the big question is - what's the actual cost? Your budget plays a pivotal role in shaping the kitchen you've envisioned. That's why it's critical to thoroughly research expenses before plunging into the project. Determining and adhering to a budget can indeed be tricky. A kitchen redesign, especially one that includes an extension, can come with a hefty price tag. However, there are strategies to ensure you get the best bang for your buck. Your dream kitchen's actualization will heavily rely on your budget.
It's essential to determine a realistic spending limit for your project. Remember, your budget should account for not only the kitchen materials but also essentials like plumbing, wiring, lighting, appliances, flooring, decoration, labour, and final design touches. For good measure, it's advisable to add an additional 10% as a contingency to cover any unexpected costs that may arise.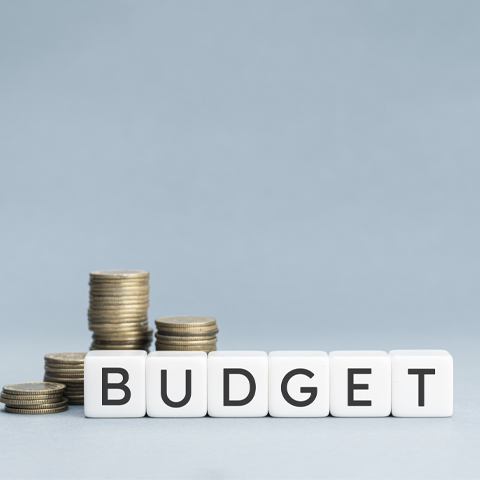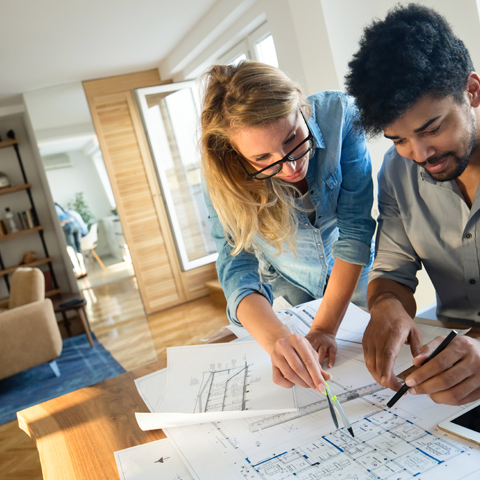 First Design Steps
Embarking on a kitchen makeover journey starts with a well-laid plan. First, assess your space and envision how you want your kitchen to function. Are you a social butterfly needing an open-plan space for entertaining, or a busy parent requiring a kid-friendly zone? Setting a realistic budget is equally important – it's the blueprint that guides your decisions. And don't forget about the timeline! Whether it's a weekend project or a month-long overhaul, managing your time efficiently is key.
CHOOSING THE RIGHT LAYOUT
Picking the perfect layout is like choosing the right recipe – it needs to suit your taste and lifestyle. The classic L-shaped kitchen is a crowd-pleaser, offering ample counter space and a functional working triangle. U-shaped kitchens are a chef's dream, with plenty of storage and surface area, while galley kitchens are ideal for narrower spaces. A pro tip: visit a
local kitchen showroom
to get a real feel for different layouts and gather some inspiration.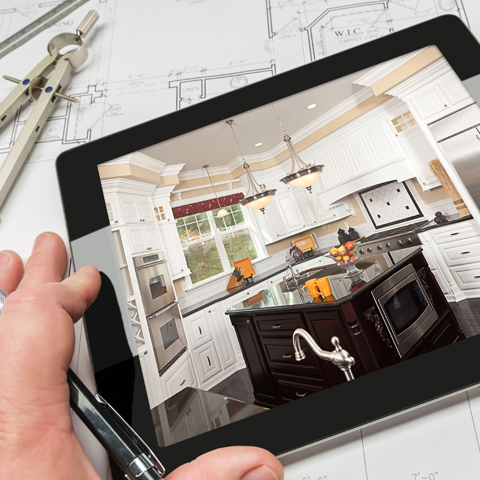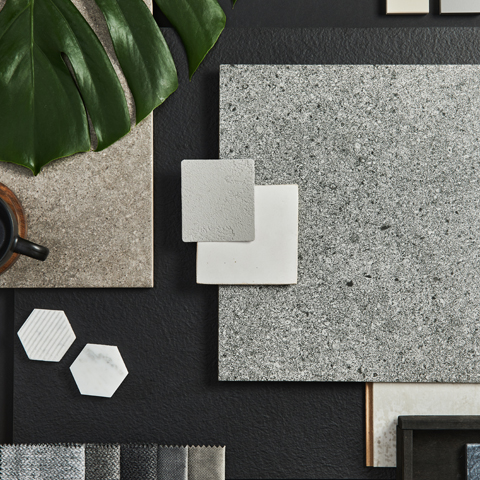 WHAT ARE THE KEY ELEMENTS?
Creating a visually appealing kitchen is like seasoning a dish – it needs the right balance. Color schemes set the mood; think warm hues for a cozy feel or cool tones for a modern touch. Lighting is the secret ingredient – layer it with task, ambient, and accent lights for a well-lit, inviting space. When it comes to cabinets, worktops, and flooring, harmony is key. Mix textures and materials that complement each other, reflecting your personal style and adding character to your kitchen.
KITCHEN STORAGE
Storage can make or break a kitchen's functionality. Innovative solutions like pull-out drawers, corner cabinets, and overhead storage can turn every nook and cranny into a storage haven. Think vertical – use wall space for open shelving or hanging pots and pans. And remember, an organized kitchen is a happy kitchen. Clever storage solutions not only save space but also keep your countertops clutter-free.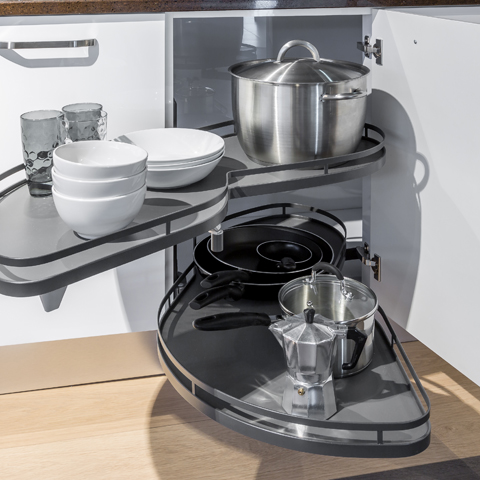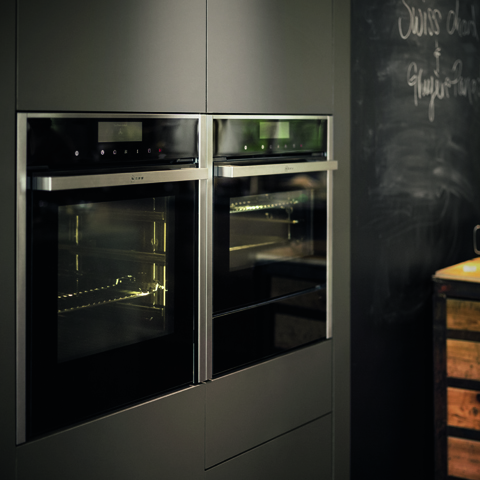 CHOOSING APPLIANCES
Selecting appliances is a blend of form and function. Modern kitchens sing with energy-efficient and smart appliances – think fridges that can help you make shopping lists or ovens that preheat on command. Size matters too; ensure your appliances fit seamlessly into your design without overcrowding the space. And for that extra dash of style, match your appliance finishes with your kitchen's aesthetic for a cohesive look.

SUMMARY
There you have it – a hearty serving of kitchen design wisdom! Remember, designing your dream kitchen is a journey. Take your time, experiment with ideas, and don't hesitate to seek inspiration from a
kitchen showroom
near you. With a pinch of creativity and a spoonful of planning, you'll cook up a kitchen that's not only beautiful but a joy to spend time in.
For any enquiries please email
info@candckitchens.co.uk
Initially overwhelmed by the options, we decided on C & C Kitchens mainly because of the chief designer Victoria who exuded competence, we were not disappointed. We would recommend C & C Kitchens wholeheartedly.
Mrs Gollop, Hertford
Completely seamless from start to finish ! Couldn't beat them ! A great job well done.
Mrs Woolard, Cheshunt
Fantastic design, competitive pricing. This is my second kitchen I bought from C&C and I'll definitely be back should I need another.
Mrs Brandon, St Albans
C & C Kitchens
24, The Fairways New River Trading Estate
Cheshunt
Hertfordshire
EN8 0NL