Blog
Kitchen range features, industry articles and C & C Kitchens' latest news.
Steam Cooking with Neff Combisteam Oven
Published 02/04/2014




C & C Kitchens would like to say a big, big thank you to everybody who attended our Neff Open day on the 22nd of March. As a Neff 5* master partner We were delighted to host the day with Neff Home Economist Dawn who came down to demonstrate the nutritional and functional advantages of steam cooking in our German Handleless Nolte kitchen.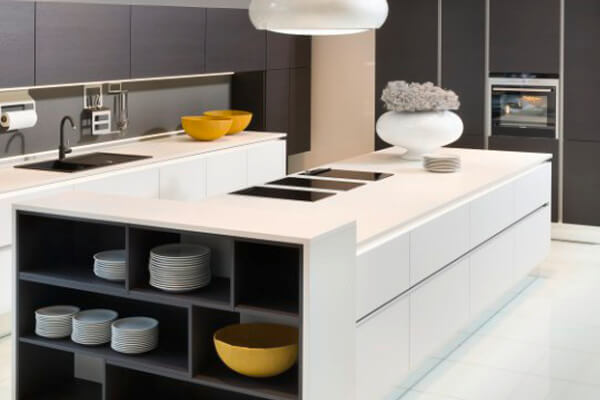 Some of the recipes Dawn treated us to included white chocolate and apricot tray bake, chocolate and pecan brownies, goats cheese and red pepper tartlets and best of all, a joint of pork and roast potatoes. This variety of dishes allowed Dawn to show us how cooking with steam can produce amazing moist cakes, brown roast potatoes and crisp pastry. Another added benefit was that we were shown how there is no intermingling of flavours when cooking sweet or savoury dishes, and also how easy it is to clean using the Neff's steam cleaning function.



Cooking in a normal oven, boiling or frying food can destroy the foods natural minerals and vitamins whereas the steam oven preserves these as they don't dissolve in the water or cooking fat. You won't need to use oil or fats with the Neff CombiSteam as the water retains all the natural juices of the food. This is especially important for joints of meat or baking and if you are interested in cooking in the most nutritious way for your family.
Initially overwhelmed by the options, we decided on C & C Kitchens mainly because of the chief designer Victoria who exuded competence, we were not disappointed. We would recommend C & C Kitchens wholeheartedly.
Mrs Gollop, Hertford
Completely seamless from start to finish ! Couldn't beat them ! A great job well done.
Mrs Woolard, Cheshunt
Fantastic design, competitive pricing. This is my second kitchen I bought from C&C and I'll definitely be back should I need another.
Mrs Brandon, St Albans
C & C Kitchens
24, The Fairways New River Trading Estate
Cheshunt
Hertfordshire
EN8 0NL